Music Bingo Jukebox Edition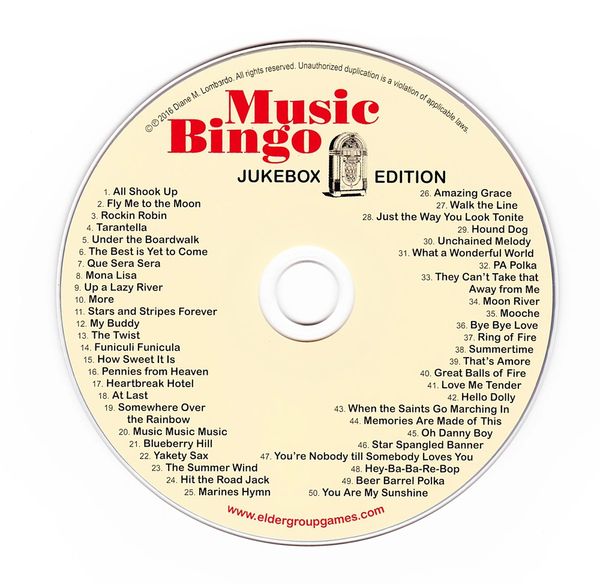 Music Bingo Jukebox Edition
Music Bingo Jukebox Edition is the most recent edition from Elder Group Games. It features many popular songs from the 1940's 50s and 60s, Instrumentals, Jazz, Vocals, Songs of Elvis, Johnny Cash and many other favorites.
A fun alternative to number bingo designed for senior citizens of all levels.
See song list and audio sample for additional information.
Game includes 20 different Music Bingo Cards, Song Title List, Instruction Manual and a CD of 50 tracks of song segments corresponding to song titles.
Under the Boardwalk
Featured Products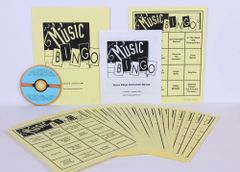 Music Bingo
$23.95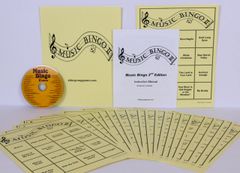 Music Bingo II images
$23.95
Music Bingo Jukebox Edition
$23.95